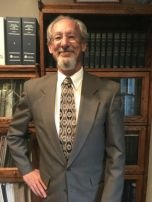 Eric S. Chester
Attorney

Experience:
I was born, raised and educated in New York. I moved to Arizona in 1987 and made Prescott my home in 1990.

I graduated Magna Cum Laude from the State University of New York (SUNY) at Buffalo with a Bachelor of Arts degree in Communication in 1982, and then worked in radio for a number of years before attending law school.

I earned my Juris Doctorate from SUNY Buffalo Law School in 1987, and immediately moved to Scottsdale, Arizona, where I had already obtained a legal position.

I am admitted to practice law in Arizona (1988), New York (1988), and Colorado (1990), as well as Federal U.S. Courts in Arizona and New York.

I have actively practiced law in Prescott, Arizona since 1990. Throughout these years, my primary focus has been on Family Law, Estate Planning and Probate matters, though I also competently handle legal matters in other areas, as well.

I have participated in countless hearings, trials and appeals, as well as motion work, mediations, and arbitrations.

I have drafted hundreds of Wills, Trusts, and other estate planning documents for clients.

About me:
When not working, I enjoy travel, cigars, music, cooking, and entertaining friends. I am a proud member of Prescott Sunup Rotary Club since 1991, helping our community and making the world a little better for all.

Hannah Royster
Legal Assistant

Experience:
My legal experience includes working for the Maricopa County Attorney's Office as a Legal Secretary and for the Maricopa County Superior Court as a Court Operations Specialist handling Family, Probate, and Civil matters. I began working for Eric and assisting him in family and probate matters in 2016. I am also a bonded Notary Public.

About Me:
I grew up in Temecula, California and moved to Phoenix, Arizona when I was 13. In Phoenix, I attended high school and college studying Paralegal studies for almost 3 years. I moved to Prescott in 2016 and I am never leaving this beautiful town.

As a single mother, I am both protective and proactive about all children's well-being. I understand the concerns and worries that most parents have. I can relate deeply to some of the stressful situations of a separation or divorce. Helping others through difficult times in their lives is something I enjoy. It is very rewarding when Eric and I are able to make a positive impact in someone's life or situation.

When not working, I enjoy reading, roller coasters, kayaking, spending time with my grandparents and doing fun activities with my daughter. I have also been involved with Yavapai Big Brothers Big Sisters since 2017.