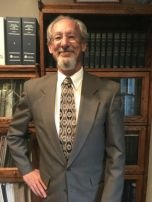 Eric S. Chester
Attorney

Experience:
I was born, raised and educated in New York. I moved to Arizona in 1987 and made Prescott my home in 1990.

I graduated Magna Cum Laude from the State University of New York (SUNY) at Buffalo with a Bachelor of Arts degree in Communication in 1982, and then worked in radio for a number of years before attending law school.

I earned my Juris Doctorate from SUNY Buffalo Law School in 1987, and immediately moved to Scottsdale, Arizona, where I had already obtained a legal position.

I am admitted to practice law in Arizona (1988), New York (1988), and Colorado (1990), as well as Federal U.S. Courts in Arizona and New York.

I have actively practiced law in Prescott, Arizona since 1990. Throughout these years, my primary focus has been on Family Law, Estate Planning and Probate matters, though I also competently handle legal matters in other areas, as well.

I have participated in countless hearings, trials and appeals, as well as motion work, mediations, and arbitrations.

I have drafted hundreds of Wills, Trusts, and other estate planning documents for clients.

About me:
When not working, I enjoy travel, cigars, music, cooking, and entertaining friends. I am a proud member of Prescott Sunup Rotary Club since 1991, helping our community and making the world a little better for all.

Roseann Santangelo
Legal Secretary

Experience:
My legal experience includes working for several large law firms in Manhattan and Staten Island, primarily in the trusts and estates and probate areas. I previously worked for Eric Chester from 2007 until 2016. After a brief hiatus I returned in October 2017. I am also a bonded Notary Public.

I was born, raised and educated in Brooklyn, New York. I moved to Arizona in 2004 and settled in Chino Valley in 2005.

About me:
When I am not working, I enjoy cooking Italian food, spending time with my two dogs, traveling, visiting National Parks, attending pow-wows and other special events in our area, and reading about my favorite subjects, American and Native American history.

I have also been involved with several organizations, including the American Wild Horse Campaign, whose main focus is preserving part of our American heritage by saving our precious wild mustangs and burros.