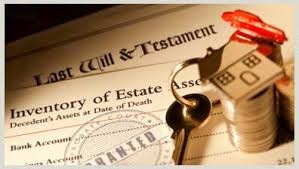 Dealing with the death of a loved one is stressful enough. Having to also administer his or her
estate can be overwhelming at times. When you need legal assistance to guide you through a
court probate action, you want an experienced, understanding lawyer. I have over 30 years' experience handling probate matters and the issues which arise in these circumstances.

I will help you handle the probate process from start to close in a manner which works best
for you. If you feel comfortable and confident to perform certain tasks without my direct
involvement, you are welcome to do so. If you feel more comfortable with me handling tasks,
or if you want helpful advice along the way, I will do this for you.

Together we will work to make the probate process of gathering assets, taking inventory,
paying expenses, and distributing the estate to the proper heirs and devisees as smooth
and simple as possible.

If you have any questions or want to set an appointment please call 928-776-1425.